YuandaWinston is the strategic alliance between Yuanda China Law Offices, one of China's premier law firms, and Winston & Strawn, an international law firm with nearly 170 years of history and 16 offices around the globe.
The Problem
Their existing website was acting more as placeholder, with basic information being presented on the homepage, no navigation and with important information such as attorney and their contact information, articles, and services, being hard-to-access, stored in PDF documents that weren't mobile-friendly.
They needed a way to make their attorneys, offices, events and articles more accessible to potential clients, so it would be easier to showcase their knowledge and gain new leads. They also needed to ensure the website was available in both English and Chinese, given the multinational nature of their alliance.
The Solution
The main purpose of a website is to help you fulfill your business needs. In this case, their website needed to be able to showcase what they do, their experience attorney team, their articles, awards, thought pieces, news, events, how to contact them, and more. It needed to be an extension of their law firm, and a functional part of their marketing efforts.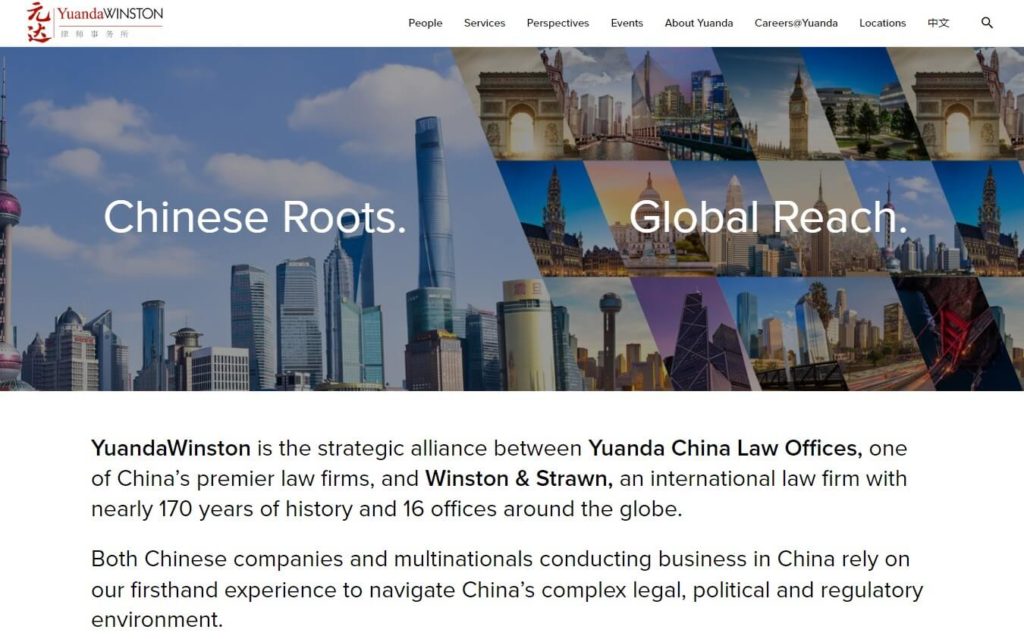 I worked closely with Athlon Communications and the YuandaWinston team to define, develop and design a new website that would offer a more refined user experience, both for website visitors and for the team that would be handling content updates and translations.
As a result, their new website includes all this information properly structured and easy to navigate. It also includes search functionality for added ease-of-use. Content is available on the website and also as automatically-generated PDF documents that are easy to download.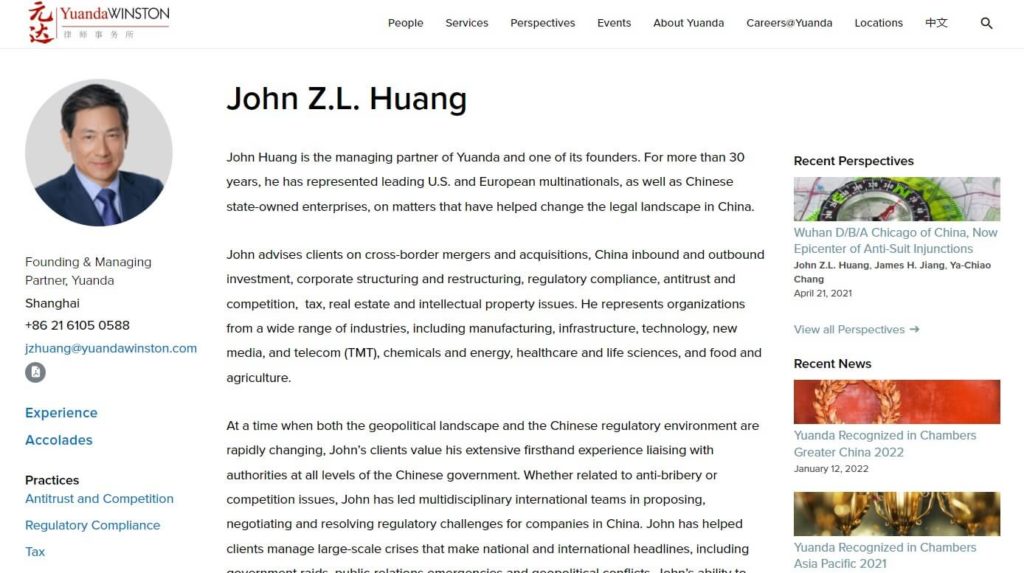 By setting up the structure with them, and providing text and video documentation and guidance for later reference, the YuandaWinston team can easily update and translate content as needed, without needing to request content edits from third parties.
Additionally, all references of content on other pages (e.g. featured attorney articles, news and events on their profile pages) are handled dynamically. Once a new article is created, you have the option to tag related industries or practices, as well as authors or related attorneys, this is then automatically updated across the site. Tagged articles will show up on practices, industries, attorneys, homepages, and any other relevant section.
I'm also proud to announce that the new website is built to Level AA requirements of the Web Content Accessibility Guidelines (WCAG 2.1).